Staff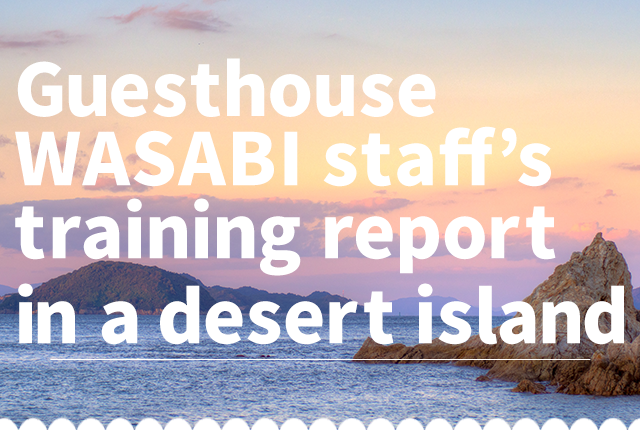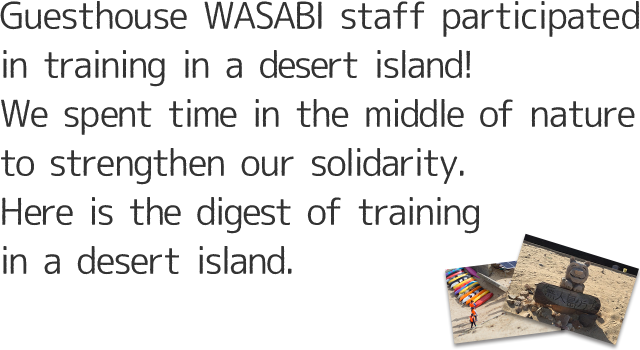 Summary
Training place is the desert land called "Arigatou" in Yamaguchi Prefecture.
"Arigatou" was made by Kuniaki Shimizu as "The best interesting campground and desert island in Japan"
In training, we made a fire and cooked, also did activity such as fishing, canoeing and campfire. We become better acquainted through those experiences.
Date
1st:Oct. 10, 2015~Oct. 12, 2015
2nd:Nov. 20, 2015~Nov. 22, 2015
Gallery
1st:Oct. 10, 2015~Oct. 12, 2015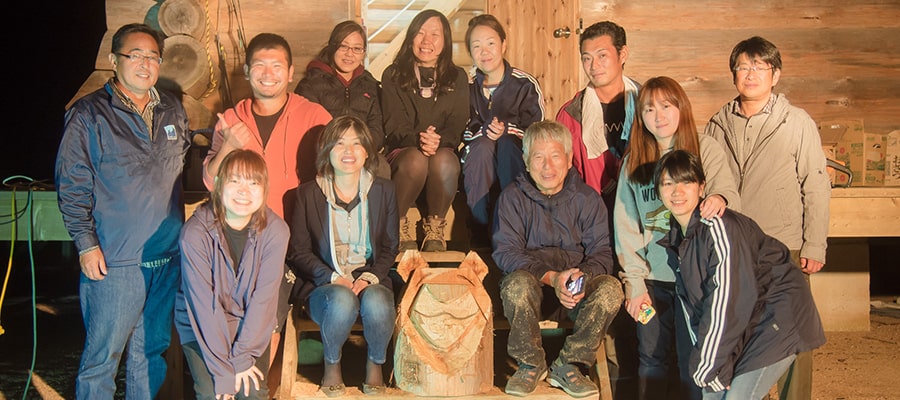 2nd:Nov. 20, 2015~Nov. 22, 2015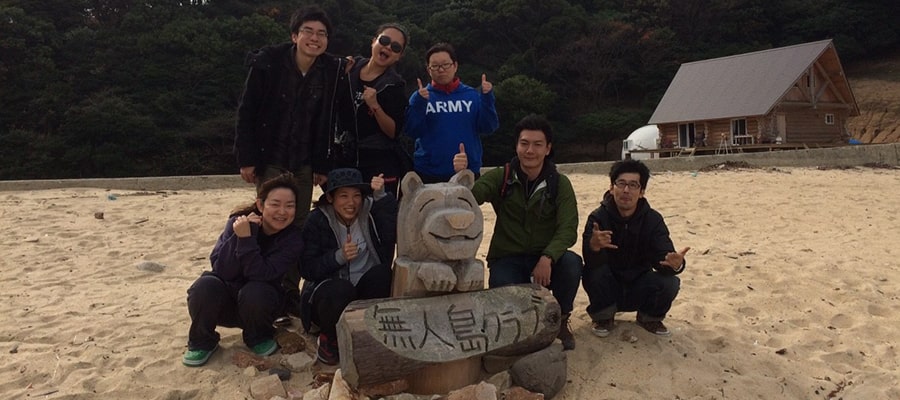 Staff's comment
I fully enjoyed nature through fishing, cleaning a fish, making a fire, cooking, etc…
I feel my heart become confident after such survival experience.
Far from the bustle of cities, I fully enjoyed nature. I had a good time to live a life together, also think that cooperating together is so important thing.
Through experience in a desert island and hearing Shimizu-San's story, I think we can do it if we try. I also realized the importance of setting goal and moving to goal.
We helped each other through activity such as cooking or trekking. I felt so refreshed in the middle of nature.
We will more strengthen our solidarity through this kind of training,
for staff to welcome guests more willingly.